Security can be manageable. Security can be translated into profit. We understand that in the competitive web hosting industry, providers need efficient, stable, and resource-friendly solutions so that they can focus on growth and high-value pursuits.
So, with the release of our WHMCS module, we've made sure that managing and generating additional revenue has become even easier.
This module serves WHMCS web hosting providers who also provide and manage BitNinja SiteProtection licenses for their users.
Wait, what is SiteProtection?
SiteProtection is our newest product that has great added value to hosting providers' businesses and end-user security. SiteProtection provides additional services such as malware scanning, cleaning, backup, and vulnerability patching for further hardening of websites.
So, now BitNinja comes with an optional security console for website owners and a remarkable revenue-generation opportunity for you. And the best part? If you have BitNinja installed on your server(s), you are ready to resell SiteProtection.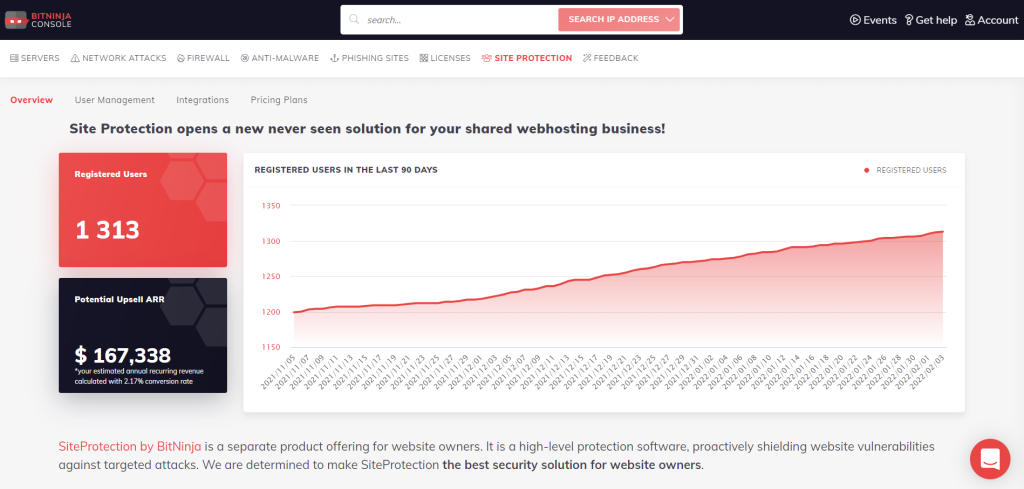 Now, back to the new module
With the new easy-to-integrate WHMCS module, web hosting providers will be able to handle their users' SiteProtection journey thoroughly and easily. The automated subscription and billing process available through the plugin means that:
you can subscribe a user with just a few clicks
the user can claim their package through a subscription key and activate their subscription in the SiteProtection app
We also have readily available technical documentation showing how you can easily use and integrate the module into your existing checkout process.
If you would like to learn more about this new feature, visit our 📖Documentation page, check out our 👀Knowledge Base, or ✍️Write to us directly.