Suppose you are a hosting provider or just have one or more WordPress websites. In that case, you will be interested to know that we have just activated a new database scanning and automatic cleaning solution called SQL Scanner module.
Why do you need this module?
We needed to implement this feature because quite a significant percentage of website hacks don't actually affect the website's file system - they target the database instead. Hackers typically achieve these via SQL Injection, backdoors, exploits, etc. These introduce malicious code directly into the database, taking advantage of vulnerabilities in the execution time of the afflicted applications.
What kind of websites are in danger of these attacks?
Basically, all websites that have any type of SQL database are vulnerable to these types of attacks. It is because the malicious code cannot only infect your databases but could often negatively impact a domain's reputation. The outcome can be quite an unpleasant effect on the user experience and a significant loss of customer trust. These attacks could happen in multiple ways. For example, by modifying or updating configuration files, or injecting harmful contents or codes that could sabotage your webpage by placing there phishing links. There is also a possibility that the website becomes blacklisted by search engines or antivirus services, causing a drastic drop in traffic. Furthermore, these can even shut down your web services entirely. And if it is not enough, a possible card skimming incident can deeply harm your users, resulting in quite serious consequences.
How BitNinja protects your website from these injections?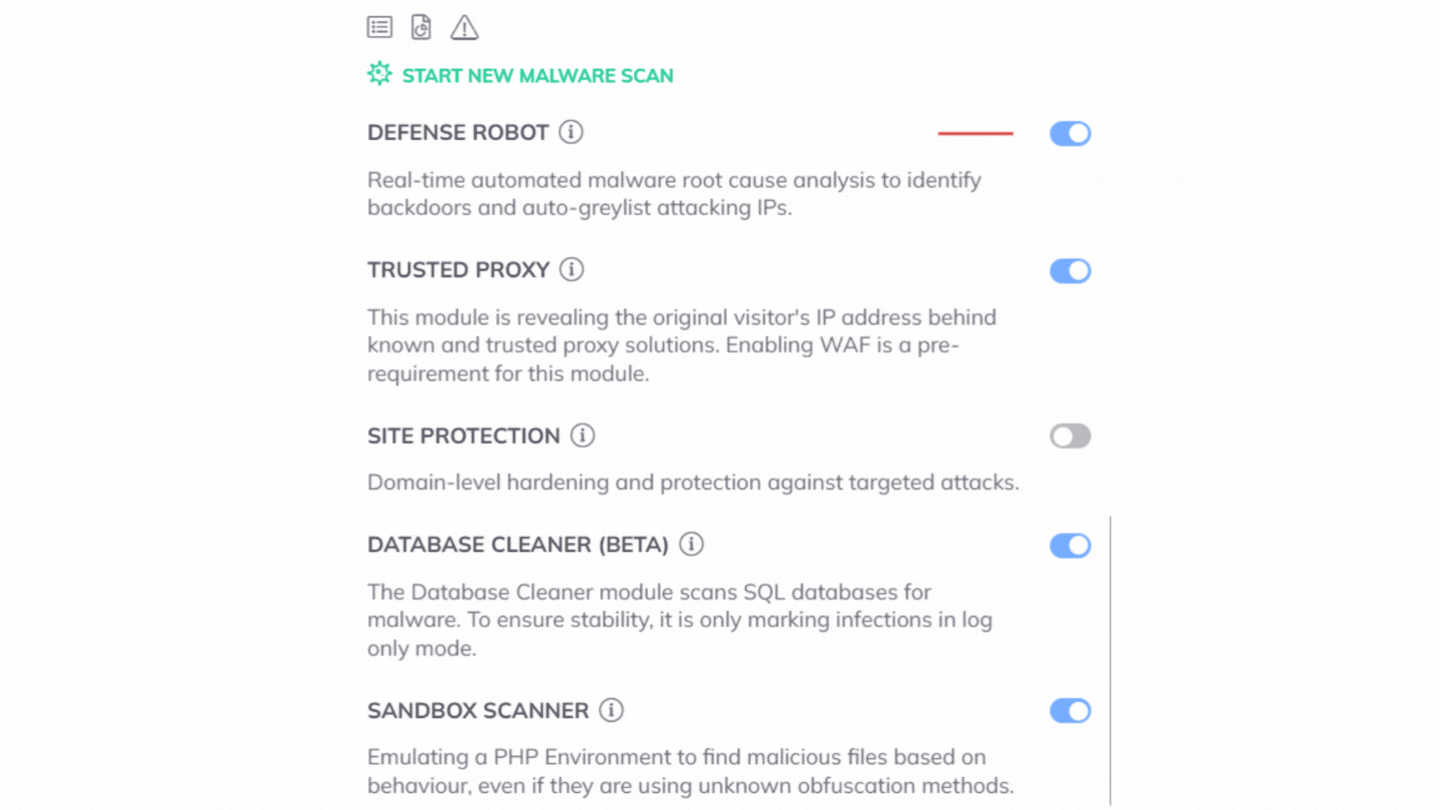 With our new module in place, you can rest assured that your database will be regularly examined and cleaned thanks to the MalwareDetection module's detectors. Therefore, you don't have to worry about these kinds of issues. This feature automatically scans your database for any suspicious activity locally. This means that none of your data will be exposed or saved, and every input remains confidential. Without this service, the manual cleaning of the database would be a highly time-consuming and expensive process. On top of that, the clean-up normally does not solve the issue. You need efficient protection because there is a possibility that the infection will repeat the next day.
So after BitNinja's new SQL cleaner helped to clean up the database, we will not let you unprotected from further attacks. Our software prevents the infection from happening again. This can save time and money, so you can sit back a relax while we keep your website safe and secure.
If you have any questions regarding our new module and how exactly it works, you can contact our top-notch Support team any time!
In case you are not part of our Defense Network yet, you can try BitNinja for free to see some fantastic results immediately. For example, how much malware you could catch or how greatly the load reduces when using BitNinja!