UI/UX changes are at the top of our priority list here at BitNinja. Our team is on the lookout for ways to streamline our designs and make our products more and more intuitive to use. In the coming months, you can expect to see some major improvements in the way our products look and feel. We can't wait to show you what we've been working on!
For starters, with BitNinja Version 2.30 there comes 3 changes, that will make it easier for you to:
Enable the WAF
Find the first incident of the IP address that got it greylisted
Find the exact WAF Rule you are looking for
1. Transparent proxy by default
We have made it incredibly easy to deploy WAF on your servers and WAF it is now starting in Transparent proxy mode by deafult.
Transparent proxy is a feature that makes it possible to route all traffic through BitNinja without the need for any client-side configuration.
Until now, enabling WAF required manually modifying the configuration file. Version 2.30 comes with a new feature: from now on you don't have to modify the configuration file manually, you can simply enable WAF from your dashboard.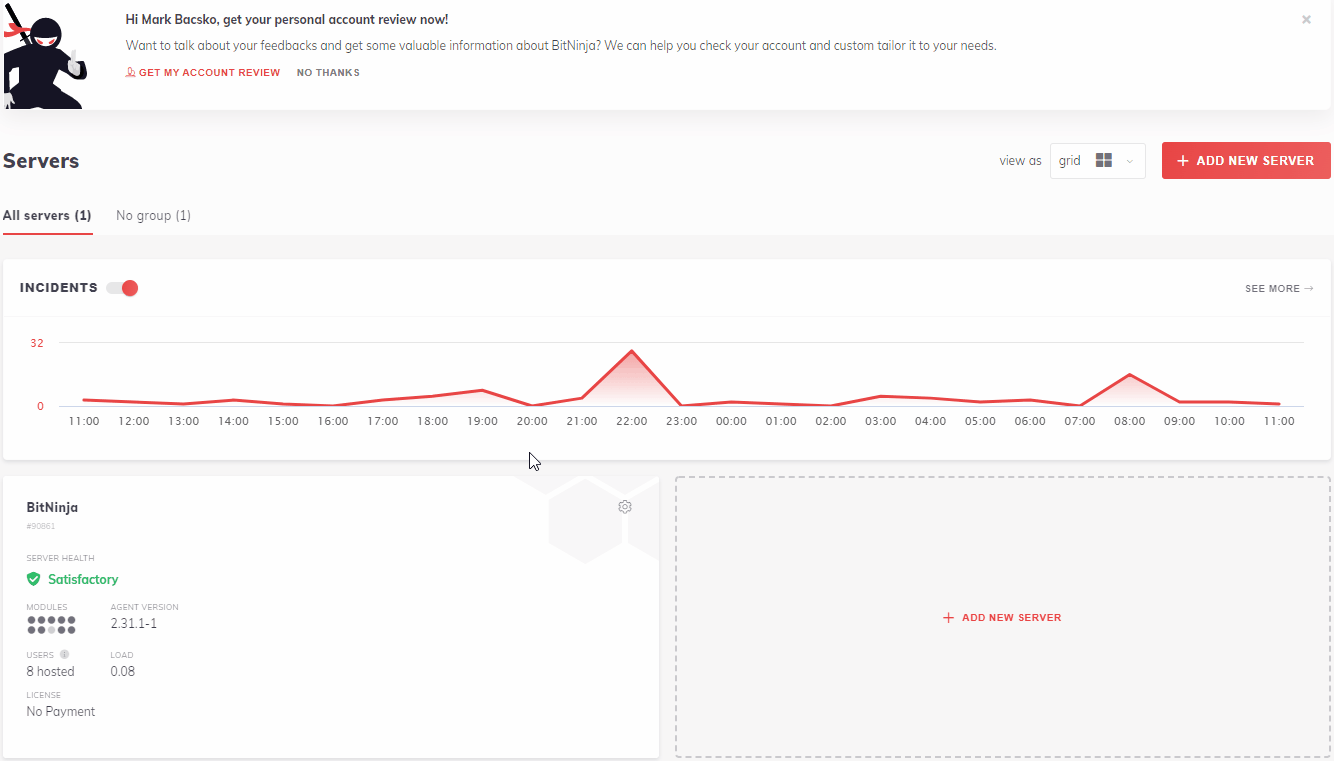 2. First incident box
One of the most frustrating things about trying to troubleshoot is figuring out why an IP address has been greylisted. Thanks to a recent update to our UI/UX, you can now quickly and easily see what caused the greylisting for an IP address.

3. WAF Rule Filter
Previously, if you wanted to find a specific WAF rule, you had to manually parse through all the rules to find the one you were looking for. With the new rule filter, you can simply type in the ID of the rule you're looking for and it will pop up instantly. So if you're looking for a specific WAF rule, be sure to use the rule filter!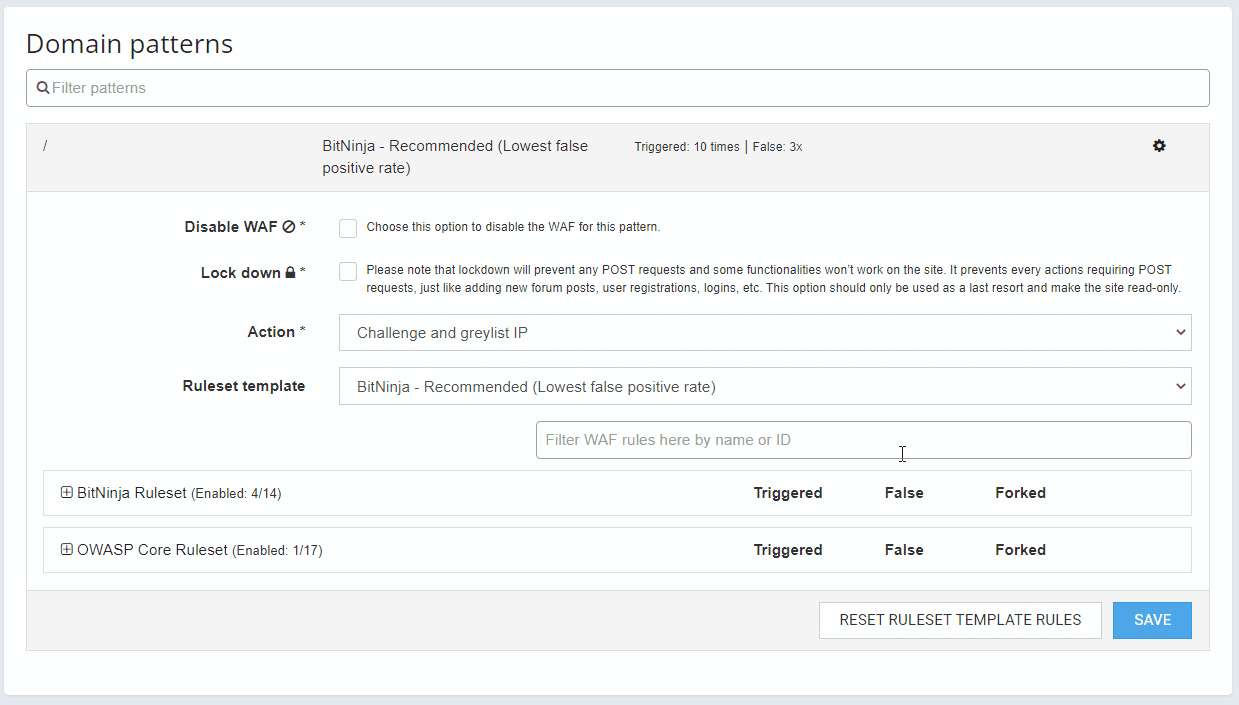 Thanks to these new updates, working with the WAF is now easier and more efficient than ever before!
If you ever have any suggestions or feedback, don't hesitate to let us know! We're always looking for ways to improve. ✍️Write to us directly or 🙋‍♂️Vote on features you think we should include in our roadmap.